The other day I was pulling out of my daughter's pre-school when I noticed a car pulling in. Pick up is at 2:00. That driver was late. I couldn't tell if she was stressed and anxious or if she was calm and apathetic. I just knew that she was late. I shook my head slowly, sighed softly and proceeded with the judging process. I'd like to know what she was doing that made her so late to pick up her kid? What is she so busy with that she can't be there at 2:00?
I drove away doing the hair flip of self righteous complacency since I was, of course, on time. The fact that I was late the day before has no relevance here. I'm sure some of the moms judged me that day, but whatever. I had a good reason for being a little late and also, it was me.
Before I became a mother, one of my friends let me in on something very interesting. She said: You will never feel more judged than you will as a mother.
Now that I am, indeed, a mother, I feel I am in a good position to report the following:
1. I agree.
2. I don't care.
I believe we are all guilty of grabbing the gavel every once in awhile. It's human nature to judge. And if, in fact, we all do it– it stands to reason that it's going to come back our way at one point or another.
Who among us doesn't judge, and who among us is free from judgment?
Who hasn't lifted their eyebrows at the grocery store, questioning parenting techniques while some kid is having a total freak-out in the candy aisle? Who hasn't been at a school play thinking that lady over there should have given that gingham midriff top a little more consideration before leaving the house?
We all do it. And we're all susceptible to it.
Some people care that they are being judged and some people do not. For those who don't care, as long as you're not stepping on others to get what you want or ignoring the basic standards of common decency, good for you. High five. In my opinion, not caring is a much easier way to live.
For those of you who do care, be nice. I have found that if you're a nice person, people are less likely to judge you. Being nice is judgment kryptonite. It's harder for judgers to judge nice people because if the one judging has even the slightest conscious, they will feel bad ripping on a nice person. Wear those white patent leather boots to a PTA meeting, show off that tramp stamp during parent/teacher conferences, it doesn't matter—you're safe behind your shield of niceness—and if someone dares to judge someone as nice as you, that person is a B. And trust me, everyone knows it, including, but not limited to, the B herself.
B's use judging as a pastime. I know people like this; people with really bad energy. They're out there. Judging is one of their basic traits. Smugness shows on their faces, criticism permeates their social interactions, and for the most part, what they have to say (about pretty much everything) is negative. But know this, B's—you're also getting shredded right and left. You're getting it because there are so many who feel you deserve it and let's face it, you probably do. You started it. B's!
I don't know why some of us care about what others think and why some of us don't. Not caring may come with age and exhaustion, or it could be that it's just an innate part of certain personalities. For many (myself included) as our families grew bigger, our social circles grew smaller so now the only people we truly care about are those coveted few in our inner circle. And those are the ones who love us for all that we are, and all that we come with, without passing judgment.
But some people just can't help but care what the peripherals think. It does seem that caring what others think would be a very natural response, but speaking from a purely cognitive and logical place, I have to ask: Why?
Besides wasting your time and energy, what's it doing for you? If you're a good person, who cares what anything else thinks? Chances are, the person judging you doesn't know you and you're just the unsuspecting victim of a drive-by judging—or maybe the judger is a miserable bitter sister who is trying to make herself feel better about her own life. Who knows? Who cares?
Bottom Line: If you feel the need to judge someone, I'm not going to tell you not to do it, it's human nature, we all do it a times (me too)—but also know that you are vulnerable to the same thing. You're going to be judged whether you ask for it or not. If you're a B, you're asking for it. If you're not, you're a bit safer, but still, not totally safe.
We will never change the fact that people judge, but we can control how much or how little we actually care.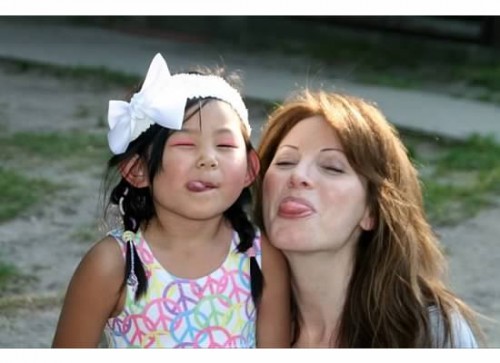 Rants
,
Society
,
Style
,
To be passed down...