Do you find yourself bored and annoyed with having to explain the same things over and over again? Do you have at least one child who can't read?
If you answered YES to both of the above questions, you need this:
Today was one of those days where I found myself lecturing my kids repeatedly. I had been with them for 5 hours and I'm beat up. It's hard to be a mommy after a work day. Work is much easier than being a mom. I don't get nearly as tired from working as I do from mommy'ing.
But maybe that's because no one at work is trying to kill me.
I told the girls to "Get out and leave Mommy alone for 5 minutes" so I could clean the kitchen table and get ready for dessert (dessert every night, yes) and though I heard them laughing and having fun 5 seconds ago, we all know that laughing always, ALWAYS leads to crying.
And sure enough, one of them is now crying.
After diffusing that situation, we settled in for dessert. They asked for fortune cookies. Fortune cookies do nothing for me so I opted, instead, for a spoon so I could settle in and eat The Best Frosting Ever.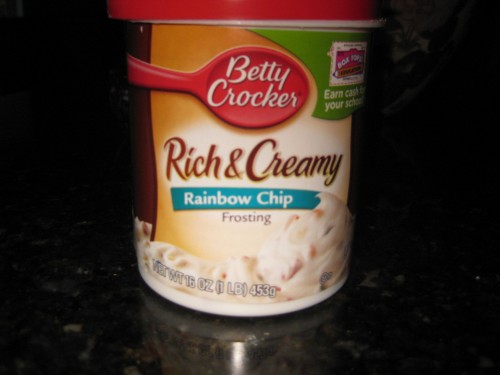 It's weird that my kids wanted fortune cookies. We didn't even have Chinese for dinner. (Insert the obvious "You have a kid from China, of course she wants a fortune cookie…HA HA HA!" … it's not that funny.)
Anyway, I was happily leaning on the counter, eating The Best Frosting Ever when Sweet Pea came up to me holding out her fortune. "What does it say, Mommy? What does it say?"
I could have read the fortune verbatim, but I was standing in the midst of a gifted opportunity and I didn't want to waste it:
Sweet Pea has been potty trained FOR TWO YEARS, yet I busted her earlier for hiding stinky, wet undies in her laundry basket. With that in mind, this is what I read as her fortune: "Those who pee in their pants, smell of pee pee."
WHAT?!? Where did THAT come from?
It was amazing. She didn't know what to say. I went nuts: "Ohmigawd, we were just talking about that earlier, weren't we Sweet Pea? That is crazy!" She was in awe. Not only did she get busted by me, but also a fortune cookie!
Two birds, one stone.
Let the fortune cookie do your work! Leave it to someone else, someone mysterious who lives in a cookie, to lecture your kid!
The almost-3-year-old Lovey was all over me with her fortune next: "Mommy, mommy! Read mine! Read mine!"
Lovey was recently potty trained in literally two days—and while she is awesome at peeing on the potty, she is still a big fan of pooping in her pants…to Lovey I read: "It is better to poop on the potty than walk around with a dump in the rump."
She flipped out. How great is THAT? She couldn't believe what her fortune said. "Mommy, I poop in my pants!" Yes, you do. Time to stop! Then, holding out another fortune she said: "Mommy, do this one!!"
OK, let's see what this one says…"If you have a problem with your sister, don't tattle. Your mommy doesn't care, so just work it out with your sister. Deal with it. Don't bother Mommy."
How about that one? I usually have to tell my girls around 100 times a day not to tattle on each other. Maybe tomorrow it will only be 50!
Who knows? Only confuscious.
And my fortune…?
"She who eats half a can of Best Frosting Ever suffers from wicked stomachache."