I thought I'd write a poem about camp,
Because my "real life" job is slow this week.
I refer to the campers, but don't get too excited–
As usual, it's mostly about me.
I like to visit the younger boys when I can
And they're always happy to see me,
As long as I show up carrying
A big bag full of candy.
I miss the older campers who are now in Back Boys—
When did they get so old, so fast?
They think they're cool until we play cards or Rummicube,
And I beat their ass.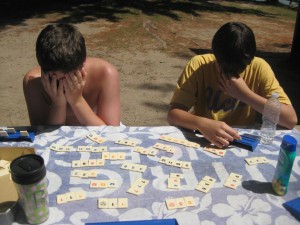 Sometimes I need green nail polish, a teen magazine,
Or some gossip about the camp brood.
I just go see the older girls in the back, silently praying,
That they're all in good moods.
And the little girls in the cabins up front—
They're so cute and I love them so much.
My 4 year old thinks she's a camper like them,
And I love that they treat her as such.
We have many kids at camp who come from money,
And we also have a whole bunch who don't.
But once they get here, they all have the same financial status:
FLAT BROKE.
I love when the parents hide candy in packages,
(The one who hollowed out a tissue box was on a mission)
Thanks for the idea in case one of my kids
Ever has to go to prison.
There is always action by the lake,
The beach area is the place to be–
But if you think you're ever getting me in lake water,
Your ass is crazy.
The dogs at camp eat everything they can,
But Floyd Coden has the worst habits.
He probably wouldn't eat quite as much
If we could get him to stop breaking into all the cabins.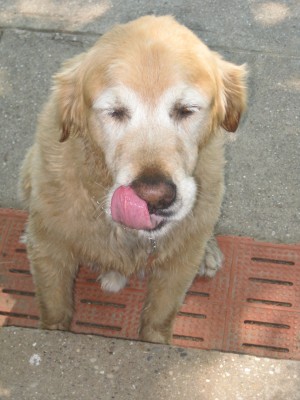 Bikes, beach chairs and water toys:
Everything you need for fun in the sun.
Unfortunately, my front porch looks like part of the set
From the show Sanford and Son.
There is a part of camp that sucks–
Something always needs to be fixed.
Tennis courts, ski boats, cabin roofs, etc.
This place is a total money pit.
I hardly ever see my husband; he's always working.
It's a lot to run this place.
I'm fine though. He has generously provided
A great camp to keep me out of his face.
At the end of the day, we're all exhausted
From having so much fun.
Time to hold hands and sing "Friends" and Taps
Because day is done.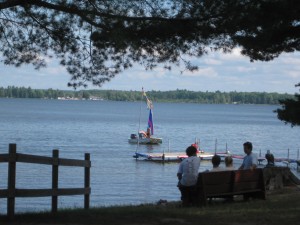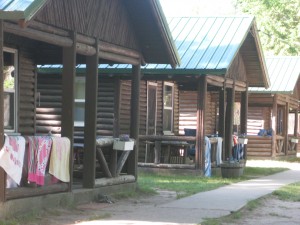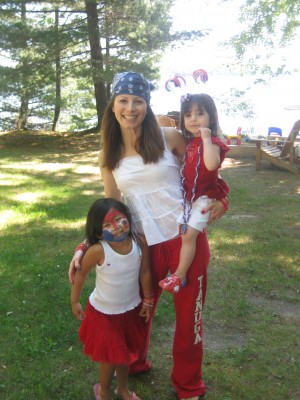 ************************************
Thanks for being here!
Facebook : DimSumandDoughnuts
Twitter: RobynCoden
Instagram: dimsumanddoughnuts