We first met Marla Michele Must on location at a park in the suburbs of Detroit, Michigan. Marla contacted us to see if we'd be interested in being featured in an article for which she was being interviewed. It was an article about adoption and families in the metro Detroit area who had adopted. Marla just needed some family shots, but that meeting, on that day, turned out to be so much more.
Marla took beautiful pictures of our family. She somehow managed to capture all four of our disparate personalities without losing our energy as a family. We didn't dress any special way, we actually didn't do anything special to get ready. We just showed up, and Marla worked her magic.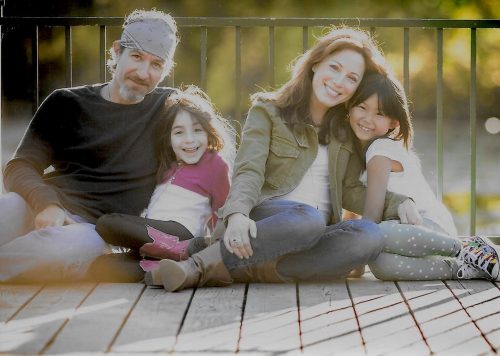 (That's us)
As National Adoption month draws to a close, we are honored to showcase the following selection of photos by Marla Michelle Must. Enjoy!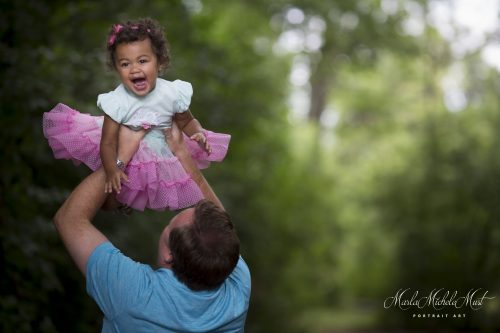 "Being a parent wasn't just about bearing a child. It was about bearing witness to its life."  ~Jodi Picoult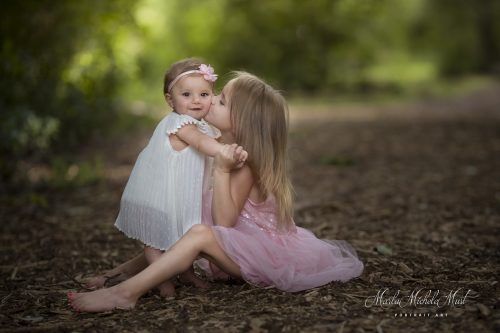 "Adoption carries the added dimension of connection not only to your own tribe but beyond, widening the scope of what constitutes love, ties, and family. It is the larger embrace."  ~Isabella Rossellini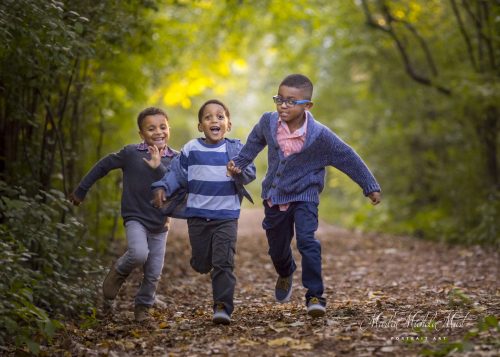 "Little souls find their way to you, whether their from your womb or someone else's."  ~Sheryl Crow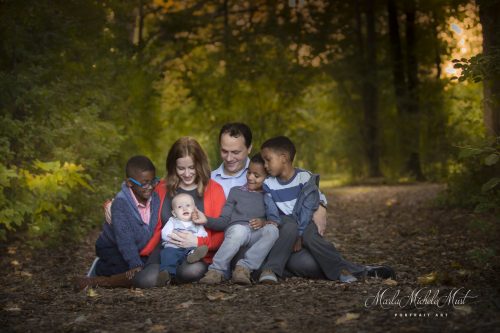 "Family is not defined by our genes, it is built and maintained through love."   ~Amalia G.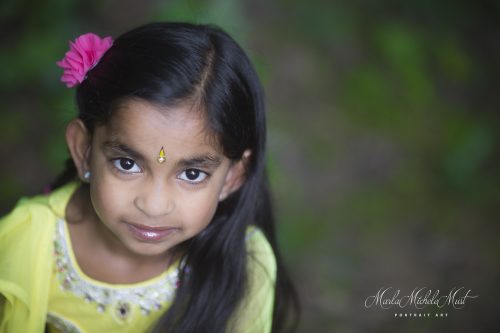 "However motherhood comes to you, it's a miracle."  ~Valerie Harper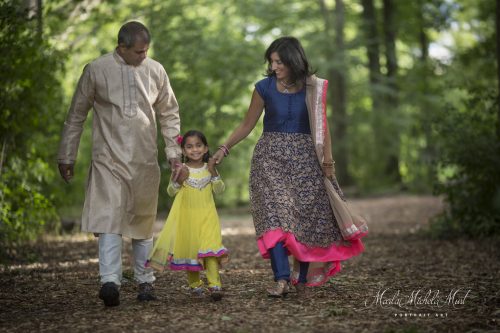 "The bond that links your true family is not one of blood, but of respect and joy in each other's life." ~Richard Bach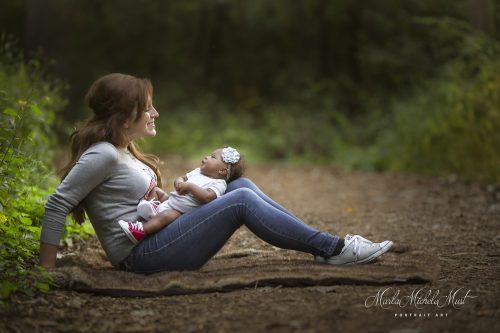 "Not flesh of my flesh, nor bone of my bone, but still miraculously my own. Never forget for a single minute, you didn't grow under my heart but in it."   
~Fleur Conkling Heyliger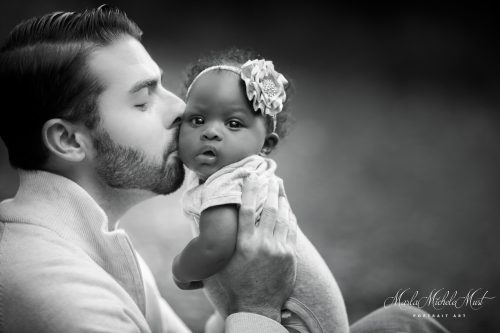 "If you have a heart for adoption don't let fear stand in the way." ~Doug Chapman
Every year Marla's studio celebrates National Adoption Awareness Month by inviting adoptive families for complimentary portrait sessions to honor and celebrate the beauty of adoption. Marla's artwork is on display at Child And Parent Services Adoption Agency in Bingham Farms, Michigan along with many other establishments around the Metro Detroit area.
About the artist:
Ongoing Empowerment Project:
Happy National Adoption Month!
Thank you for being here!