In 2013, the owners of a Metro Detroit sneaker store called "Burn Rubber" got together with Eminem and produced an online reality series called Detroit Rubber. I don't know which came first, the store or the show, I just know I wanted to watch and asked if my daughters, F and JJ wanted to watch with me. F  (7 years old at the time) answered with a thumbs down and a "BOOOOOOOOOOOOOOOOOOOOOO!" but the little one, JJ (4 years old at the time) was solidly in.
When Eminem came on screen, JJ and I got very excited. She got even more excited when I told her the store they were shooting from wasn't far from our house. She asked if Eminem hung out there and I told her I had no idea. I'm crazy, yes, but I don't know his freakin' schedule. She asked what I would do if I ever met him and I told her I'd "pee in my pants." That made her laugh very hard and she asked if we could go, so we went.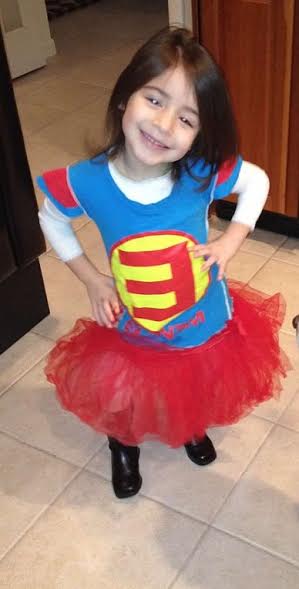 JJ was both excited and nervous as we approached the door to the store. As far as she was concerned, we were going to meet Eminem. F was with us for moral support but mostly because she had no other choice; she likes a few songs, but she's always been pretty much bored by (but still bound to) Eminem. Not JJ though. JJ is down with him—and if he was in that store, she had things to say.
We walked in. I went first, then F, then JJ. There were two guys behind the counter. I didn't want to waste their time so I immediately let them know that although their stuff was very cool, we were not there to buy anything. They were visibly confused, but gracious.
F started pushing JJ to "Do what you came to do already!" and they got into a huge sister battle—but she did it. Little JJ, so small and nervous, did it.
"Is Eminem here?" she asked shyly and carefully.
It was a moment I'll never forget. I used my eyes to plead with the guys behind the counter because I knew their answer could have gone a few different ways: They could have laughed at JJ and made a joke out of her question, or they could have told her something that would change the way she feels about Eminem—but they didn't.
"Oh no!" they said with sadness and sincerity. "You actually just missed him!"
And she believed them.
She told the guys to tell Eminem we came by and maybe we would get to see him next time. She also added that "Mommy would have peed in her pants if he was really here!"
Those guys were perfect, and I was thankful. If they started talking sh*t, bursting her bubble, I would have been there to shut it down—but I won't always be there, and not everyone is going to be as considerate as those guys were.
And kids don't know. They just believe what we tell them, because we are the adults. Kids aren't equipped to know if the adult is smart or a total jackass, they just know they're adults (or as JJ used to say—"Radults").
But here's the thing: Some "Radults" dispense wisdom and lead with love, but some "Radults" suck and lead with fear.
So what do we do? How do we protect our kids while still letting them go?
We teach them to be cautious. We teach them to trust their gut and to feel safe coming to us when they aren't sure of something or the information they've been given.
Kids believing in fairy tales or Santa Claus, even Eminem being at Burn Rubber in the middle of a random day, is all about hope. It helps to remind us there is still good in a world filled with so much sadness, violence and hate.
No reason to jade a child early on and ruin everything though! They will figure things out eventually, and hopefully they will continue to look for the good, because even though we need to be smart and cautious in our lives, there is still a lot of good out there.
And who knows? Maybe one of these days when we stop by Burn Rubber, Eminem will be there. And if that's the case, JJ will likely have a lot to discuss with him, F will be bored and annoyed, and I will be peeing in my pants.
Thanks for being here!
XOXO The DS+D Crew
Facebook : DimSumandDoughnuts
Twitter: RobynCoden
Instagram: dimsumanddoughnuts