Have you ever heard of the Choose Your Own Adventure books? I don't know if they're still popular but they were when I was a kid. I liked those books; I thought they were cool. I liked being in charge of the choices that eventually determined my outcome. Plus, it really didn't matter if I screwed up. It was purely experimental because it wasn't really me, and it wasn't really real. 
It occurred to me the other day that life is pretty much a Choose Your Own Adventure book. Except in life you have to be smart. You have to be smart about the choices you make because unlike the numerous lives you get in the Choose Your Own Adventure books, in real life you only get one.
I haven't always made the right choices. Like most people, when I was a teen and in my 20's I thought I was invincible. My first thought about almost every adventure was "That sounds fun!" usually followed by "What's the worst that can happen?"
That kind of mentality led me to do some dumb ass stuff, but as I have gotten older I have become more discerning about the adventures I take and the choices I make. That's because now I have a husband and two daughters and a dog, Bruno Marshall. And they depend on me. And that is sometimes hard, because it's limiting.
When you have a family, you don't get to do everything you want to do anymore. You have responsibilities — and the more kids/pets you have, the more responsible you have to be! Your ass isn't doing any kind of adventure without either including them or planning for their care.
My problem is that I still want to do every adventure that is presented to me (except sleeping in a tent or going on a roller coaster) and I can't. It's just not the right time. I have gotten better over the years about knowing my current limitations (or my husband reminds me) but every once in a while I still need to be reigned in.
It's also about being in the right place. New adventures are for maintaining or growing something that is already in good shape, not for fixing something that is broken. For instance, having or adopting a child in order to "save" a relationship is not something I'd suggest. Adoption is a LOT of work. And the work certainly doesn't END when you actually get the kid.  Kids are work. If anything, that's the last thing I'd want to do with someone I wasn't into.
Screw that noise.
But if you're in the right place, and it's the right time — then there's nothing better than a new adventure.
And that's where we are right now.
Dim Sum and Doughnuts was never supposed to be anything more than a series of empowering posts for my girls to have when they get older. The posts are from me, to them, about growing up, making mistakes and lessons I have learned. But because of all of the support and loyalty we have experienced over the years, it has become so much more.
Dim Sum and Doughnuts has become a brand — not a huge brand, but a brand that is exactly the size we need and want it to be. It's a manageable brand filled with fun, smart, warm people we actually know and love, or people we "know" and love from afar.
And we're adding on: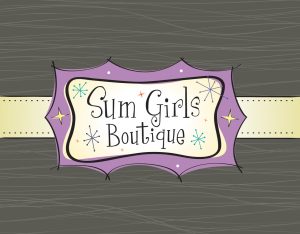 Opening this fall, 2017, Sum Girls Boutique will be a higher end consignment boutique with (very) gently worn and new wearables, accessories and gifts for tweens, teens and adult ladies. A family business inspired by the Dim Sum and Doughnuts blog, Sum Girls Boutique will be located in the very hip, up-and-coming downtown area of Berkley, Michigan.
But what's so special about Sum Girls Boutique?
Glad you asked:
* Many of the items we carry will be gently worn, so we are recycling which is good for the environment.
* We are going to fill a need by offering an alternative shopping experience to tweens, teens and adult ladies who want nicer clothes and accessories, but can't (or won't) pay retail prices.
* We are going to donate any items that don't sell or aren't picked up within the allotted time period (60 days) to charitable organizations like Threads for Teens or Alternatives for Girls. We will also donate to homeless shelters and safe havens for women and children.
* We are going to help empower girls and ladies by building confidence through style.
* We will work to bring new people and more business to the downtown Berkley area.
* We will promote other worthy and/or supportive brands, stores, charities, events and disabilities.
* We will provide a warm and whimsical setting that will be inviting to anyone who walks through the door (as long as they are cool to us as well). And we promise not to make the place SO girly that a guy won't feel comfortable coming in to buy a gift. (No guys will want to barf when they walk in! We are ON that.)
We are also on brand new social media pages on Facebook, Instagram and Twitter under Sum Girls Boutique!
And we are having the best time on Snapchat under "dimsumanddoughn." 
So, what do you think? Sound like fun?
Come on!
What's the worst that can happen?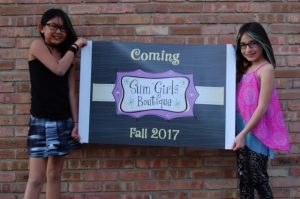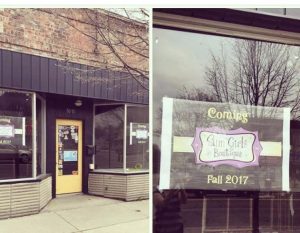 #SumGirlsBoutique #BerkleyMI #LetsDoThis
XO, The Dim Sum & Doughnuts Crew