My nineteen month old daughter, Lovey, is just starting to talk. She's got words like Baby, Baba, Bow Wow (at least I think that is what she's saying) More, Boots, Poops, Dah-dee, Ba-oons, and the always popular: No.  (Yes, I am aware that "mommy" is not on the list.)
Lovey's current favorite is Uh Oh. Fun to say and fun to do. Sweet Pea, who will be four-years-old soon, also loved Uh Oh. She used to whip things across the room and then (very innocently) exclaim Uh Oh! as in: What just happened? Lovey isn't quite the bruiser that Sweet Pea was so although her precision isn't going to win her many stuffed animals at the State Fair, the inevitable outcome of Uh Oh is still very much the same.
Lovey is currently at the age and stage where, if there is a shopping cart available at the store, we could go either way. In a hurry? Need a lot of stuff? Ass in cart. Got some time? Only need a few things? I usually let her stroll. I only needed two things at the craft store so I felt strolling would be OK.
That is because I'm stupid.
There she was, dropping paintbrushes and boxes of chalk, all the while happily exclaiming Uh Oh like she did something really impressive. It's not that impressive. Sometimes the Uh Oh would come out during the actual drop, but sometimes it would come out after the item would hit the floor. Either way, annoying–and also: IT ISN'T AN "UH OH" WHEN YOU'RE THE ONE DROPPING THE ITEM.
But there I was: Backtracking every few seconds to bend over and pick up whatever Lovey dropped–each and every time to a continuous chorus of shotgun Uh Oh's. At first, I honestly didn't mind. There was a cute guy in one of aisles who totally thought we were the most adorable mother/daughter team ever, but then my back was starting to hurt and the cute guy was gone. I was done.
But Lovey wasn't.
The little pack of Doodle Alphabet Scrapbook Stickers never had a chance. I tried to stop her but everything was happening so fast and I seemed to be moving in slow motion. My protest of "Noooooooooooooo" came out small and defeated as Lovely shot me a look of What chu gonna do about it, madre?
With a powerful smirk and an Uh Oh that was barely a whisper, those scrapbook stickers were on the ground before they knew what hit them. "Uh Oh! Uh Oh! Uh Oh!" repeated Lovey. And as I breathed out a big sigh, wishing someone would have left an empty cart in the aisle, I moved away from the scrapbook stickers.
Yes, you caught me. I left them there, alone and on the floor, awaiting someone better than me to help them find their way back to their home. I was tired and I was done so I guess I must have missed that one.
Uh Oh.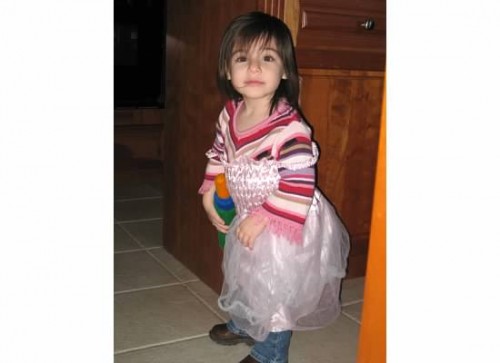 ************************************
Thanks for being here!
Facebook : DimSumandDoughnuts
Twitter: RobynCoden
Instagram: dimsumanddoughnuts