The first Marine I ever met was a friend of my brothers. Marines weren't exactly plentiful in the suburbs of Detroit during the eighties, so I didn't meet one until I was in high school. Where I lived, joining the Marines—or any branch of the armed forces— wasn't the path most people took.
That's probably why my brother's friend was so intriguing with his tattoos and his cool, leather jacket. I had never met anyone like him—and though home wasn't really my hang out during those years—on the days he was coming by, I somehow managed to be there.
I didn't meet up with another Marine until I was in my 20's. I was in college, waiting tables in Columbus, Ohio and he was the bar back. I loved him. I loved him before we even spoke. I didn't care what he had to say: He was a Marine and, to me, that meant he was a bad ass and I loved him.
We only dated briefly, but the impression he left is still with me. He was a protector. He protected a nation, and when he wasn't doing that, he was protecting me (and with my mouth, that is sometimes necessary). He was in the Reserves when we met, so he came and went, but every time he had to go, I sent him off feeling proud.
There was no war going on at that time, but I knew his work was important. As civilians, we can protest all day long, but if the people in charge decide we're going to war, we're going to war. And even if we're not, we need to be safeguarded.
Not everyone is cut out to guard though. We all have different strengths. The armed forces pull a special kind of person, a person who is built for that culture and lifestyle. (Not me though. This would be me):
Still, I have nothing but respect and admiration for those who serve and protect, and so do my kids.
My kids are fortunate. They have people in their life that are not only members of the military, but they are also "family." And these guys…they are for real. They would fight for and protect my girls the same way they do their country. Not going to lie, sometimes I almost WANT someone to mess with my kids so we can show them what's UP, yo.
But my girls don't think like that. They just know they are loved by very special people who also happen to be members of the armed forces—and they love back with the same enamor I once felt, and still do.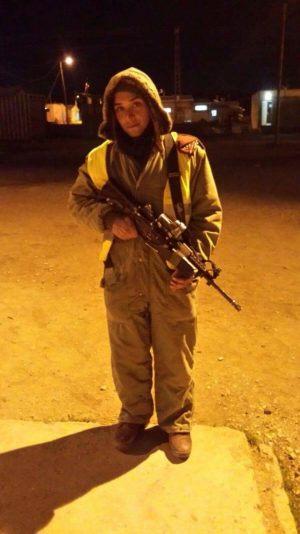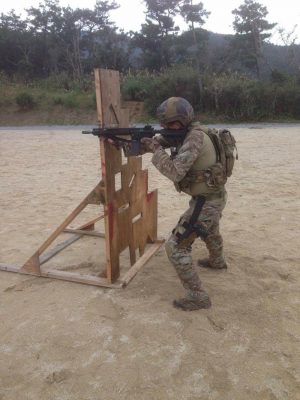 Military officers don't play concerts and they don't star in TV shows. They are celebrities of a different kind. While their skills and abilities are on the front lines, they usually remain behind the scenes.
We can get to them though. And we want to. We want to let the brave men and women fighting for our safety know they're not being overlooked or undervalued. We want to tell them we are grateful for what they do.
But we can't do it alone.
So we came up with an idea. It's for anyone, even kids—especially kids. Our idea is fun and easy, but most of all, it's meaningful. It will connect kids with members of the military, and it will put a smile on the faces of unsung heroes. It only takes 5 minutes, but the memory will be there for much longer.
The 1 minute video that goes with our campaign can be found on our Dim Sum and Doughnuts Facebook page: http://bit.ly/1XOVXVR
Check it out! If you like what we're doing and believe in our cause, please accept our mission and share with your squad.
Thank you for being here! Go to the link or drop and give me 20!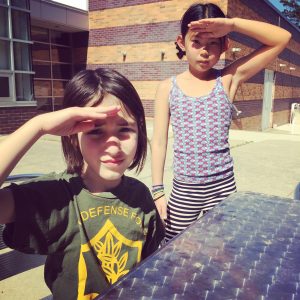 …As you were.