I'm not saying these are all about me. I'm just saying if you feel the same, or you have done it too, you're not alone.
You're not alone if…
1. You want to eat an entire tub of cool whip or fudge or frosting or pretty much anything.
2. Some days you just hate everyone.
3. When your kid says "Mommy, did you see that? Wasn't that great?" and you lie, about both.
4. You waste money on the dumbest stuff, but you'll save a used tea bag for like 3 weeks
5. You get irritated when your kid leaves the dinner table to go to the bathroom because she is taking FOREVER, but when you ask "What is going on in there…??" she exclaims  "I'm pooping!" so you feel bad for rushing her, but still—she's taking forever, so now not only do you have to wait for her to finish pooping, but when she comes back you'll have to wait for her to finish dinner. And you're done eating, and there are cupcakes, and you want them.
6. If laundry is no longer split into "Darks" and "Lights." It's all just laundry and it's lucky that it's getting done at all!
7. You want to text your kid because you totally just thought of something that you HAVE to tell her, but then you realize that she doesn't have a phone because she is 7.
8. You choose to believe that your kid's persistence will serve her well in the future instead of just admitting to yourself that she could just end up "annoying."
9. You blast your favorite song whenever it comes on and no one in the car is allowed to talk to you.
10. You make your kids order something because you want it.
11. An hour seems like a minute when you're with someone you really like, but a minute seems like an hour when it's someone you can't stand.
12. You have already gone so long without washing your hair that you contemplate going for a world record.
13. You have to tuck your stomach into your jeans when you're driving.
14.You love your husband or partner (or whatever you have) except when he comes home early. He's all happy to be home, but really, what he is, is in the way.
15. You want to, at times, tell your child, who you love more than life, to SHUT THE F**K UP. But you can't do that. Can you?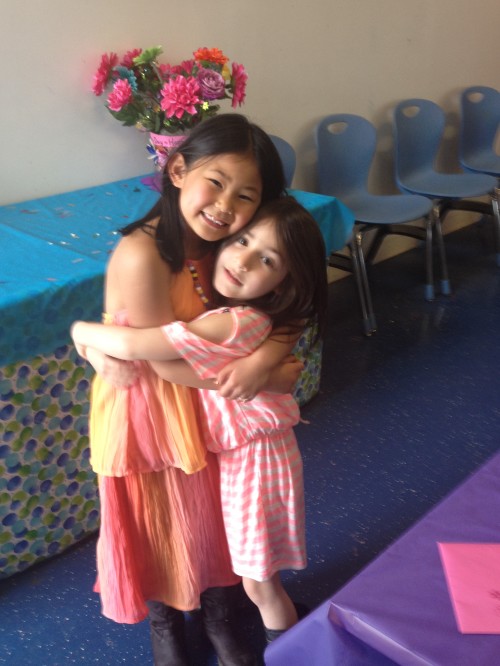 *********************************
Thanks for being here!
Facebook : DimSumandDoughnuts
Twitter: RobynCoden
Instagram: dimsumanddoughnuts