A Little Poem…
I have lower back pain, and although I try to deal
It makes for a rough day and I miss shoes with a heel.
For my back discomfort I blame my dad
It's a problem he always had.
If it's in the genes, then I have no fear
for my kid from China–she's probably in the clear.
You know what? That's so not fair
She already has great hair.
She's totally getting a free pass
Instead of driving me crazy, she should be kissing my ass.
Back pain hurts–it really, really sucks
Especially because my little one still needs to be picked up.
The doc put me on prednisone, aren't I lucky?
I'll never poop again and my face is getting puffy.
I also have to do physical therapy thrice a week
Who's got time for that? Not me.
I was hoping for a guy therapist, someone who's hot
But I met her yesterday, and she's not.
Look at that, time for another pill
I'm starting to look like Ryan O'Neal.
I saw a commercial for a drug I wanted to try
But one of the side effects mentioned was "thoughts of suicide."
Suicide? No, I don't think so
Shaq has a better chance of shooting a free throw.
Yes, that line is from an Eminem song–I'm his biggest fan
Sometimes my husband calls me "Stan."
I think that I am no longer making sense
Time to put this stupid poem to rest.
My back hurts so it's a good time to be over
Getting older sure is a blowzer.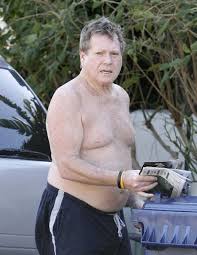 Thanks for being here!
Facebook : DimSumandDoughnuts
Twitter: RobynCoden
Instagram: dimsumanddoughnuts