Dear You,
On March 23, 2016 we came out with the post Lose Yourself. It was an announcement post of sorts: We decided as a family we were going to take a shot at branding Dim Sum and Doughnuts.
It's been almost 2 months and I have learned so much. My daughters, who the blog is named and written for,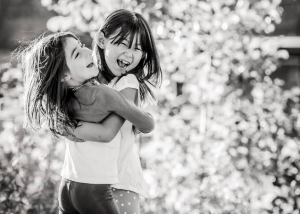 are right there with me. We are learning about time management, social media promotion, work ethic and integrity. We are learning a new business. (They are also handing out pens, cards and chip clips to anyone who wants one.) My husband is at camp, getting everything ready, but he somehow manages to take care of business when we need him, no matter how busy he is.
And then there's you guys. No one would even know who the hell we are, or what we're trying to do, if it weren't for you guys.
You are the ones taking the time to read, comment and "like" the posts. That means everything. When you read something and you share it, that means everything and more because that's how we grow. You're bringing awareness to Dim Sum and Doughnuts, which helps us bring awareness to so many other things: Good things, positive things, things that deserve attention.
Truth be told, had I REALLY known what was going to be involved with taking Dim Sum and Doughnuts to the next level, I probably wouldn't have done it. I already have a job. And kids. And camp. I didn't realize what I would be taking on. I just thought I'd be writing. Nope.
But that's how it goes. Anything worth something means hard work.
And we're working hard.
Thank you to everyone who has shared or invited friends to the Facebook page. We know who you are. The Facebook page is like our house and every time someone new shows up, we are happy to have them. Parties are fun, but even better with friends.
And speaking of friends, thank you everyone who is part of the Facebook page. Many of you I have never even met in real life, but that page is a party because of you. Posts don't get shown in the Facebook newsfeed unless people "like," comment or share—and you guys are the ones keeping it afloat, and keeping it fun.
Thank you for sharing the blog posts. You're helping to promote what we believe in, and you're showing us that you appreciate what we have to say, whether you agree or not.
The blog subscribers: You guys are getting the posts in your email before anyone else, so you're the first to decide if it's good or not. If the blog is the heart of Dim Sum and Doughnuts, you're the life support. Thank you for your loyalty. It does not go unnoticed.
If you follow us on Instagram— #weloveyou #welovehashtags #wethinkwearefunny
Twitter is still a little sketchy, but we are working on how to use it for more than just stalking @Eminem and yelling at hip hop artists who ignore us.
We recently discovered Snapchat and we can't figure out how we have lived without its total and utter ridiculousness for so long.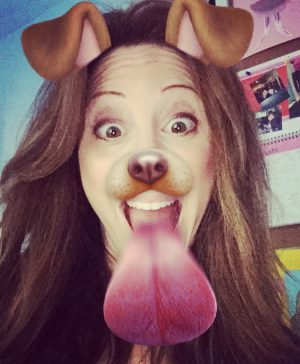 Thank you to the haters, non-supporters and non-believers: We use you as fuel to keep us going and you're the ones we would strive to prove wrong— if we cared. #byefelicia
Thank you for the positive feedback, it's what keeps us going.
Thank you for the negative feedback, it's what keeps us learning.
A very wise author once wrote "You never know what you're going to get with Dim Sum and Doughnuts: Sometimes controversial, sometimes comedic, but always a voice that's powerfully honest and entertaining. "
We try to live up to those words every time we post, as we only want to give you something worth reading and sharing.
And lastly, thank you for being on this ride. We hope you stick with us as we find our way—and if you're having as much fun as we are, please consider telling some of the people in your life who are also looking to promote positive things, make mistakes and have SUM fun.
Love,
The Dim Sum and Doughnuts Crew